Tags: bap rang bo, cach lam, ngon, don gian , popcorn kernels, hot, how to make, bake, Buttered Popcorn, cooking, eat, ingredient, perfect, very good, detail

, meaning, book, use to,
I/ Ingredients ( LEVER : MEDIUM )
- Brown sugar
-Vegetable oil ( 1 teaspoon )
-corn ( 500 g )
- Salt ( Options )
-1 tablespoon butter, melted
- Butter, softened ( 1 tablespoon )
- Granulated sugar
- Vanilla extract ( 0,5 tablespoon )
-1 and 1/4 cups of all purpose flour
-1/2 teaspoon baking soda
II/ To make the popcorn:
-Pour the oil over the bottom of a large saucepan that has a lid, and add the popcorn kernels.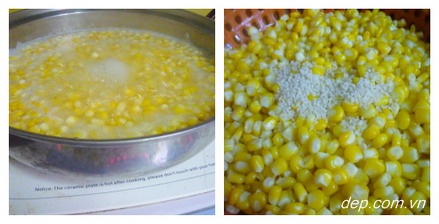 -Move them around in the pan so they are in one layer. Cover the pot, heat it over medium high heat.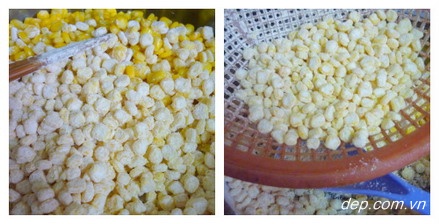 -Once the kernels begin to pop, keep the pan moving until all of the kernels have popped. About 5 minutes.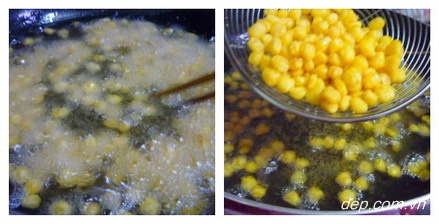 -Toss the popcorn with the salt and melted butter, then transfer to a bowl. Make sure to pick out the unpopped kernels. You should have about 4 to 4 and 1/2 cups of popcorn.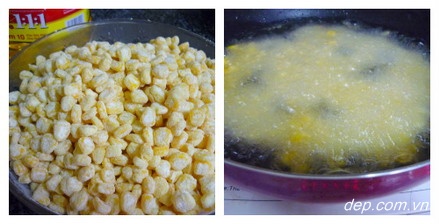 III/ To make the dough:
- Preheat your oven to 350 F. In a large bowl cream together the softened butter, brown sugar, granulated sugar, egg and vanilla until smooth.
-In another bowl, whisk the flour and baking soda together. Stir the combined dry ingredients into the butter sugar mixture.
- Fold in the cooled popcorn so that it is evenly distributed through the batter. It is no big deal if the popcorn breaks up a bit when folding.
-Scoop a large tablespoon size mound onto a parchment-lined baking sheet, leaving about 2 inches space in between cookies.
-Bake for about 12 minutes, until the edges are light brown. Let them sit on the pan for a few minutes to firm up before transferring them them to a rack to cool.